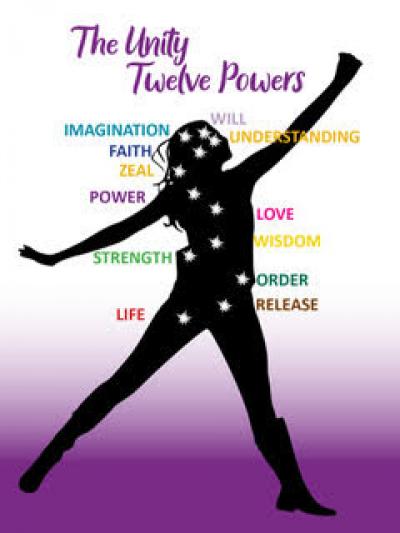 One of Unity's core beliefs, along with the Five Principles, are the 12 Powers. Unity cofounder Charles Fillmore created the 12 Powers system, detailing it in his book, The Twelve Powers of Man, published in 1930.
Fillmore believed that each of us received 12 God-given powers and that we could create the life we wanted using these powers. They are: wisdom, love, strength, faith, imagination, order, understanding, will, power, zeal, release, and life itself.
For more information on the 12 Powers, please click here to visit Unity.org.