Our Mission
Our mission is to provide inspiring and uplifting quality music supporting Sunday services and other programs and events at Unity Spiritual Center.
We are looking for a Music Director.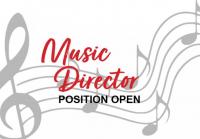 For details, please click on the link or the graphic.
https://www.unityspiritualcenter.com/now-hiring
Soloists
Eric Francher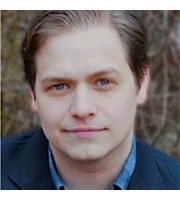 Eric is a singer, actor, director, producer, and graphic and video designer who lives on the West Side of Cleveland with his girlfriend Sarah, his two cats, Gizmo and Rory, and his three-legged puppy, Charlie. Over the last ten years, Eric has participated in more than 85 productions presented at more than 20 different theaters in the Northeast Ohio region. In addition, he founded the Cleveland Stage Alliance and dedicates much of his time to serving as its webmaster. He is an Actors' Equity Association (AEA) Membership Candidate.
Trey Gilpin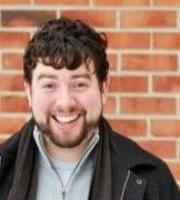 Trey fell in love with music - as many do - singing in church. After touring with the award-winning Central Kentucky Youth Chorus and petitioning his high school not to force him to choose between being the drum major in the band and a member of the choir, he received the Jefferson Cup for outstanding overall artistic achievement. In college, he found his true calling in musical theatre and moved to Cleveland after working with the Roundabout Theatre Company in New York City. Over the last ten years, Trey has participated in more than 60 productions at over 20 different theaters in the Northeast Ohio region, including The Cleveland Play House, Cain Park, Cleveland Public Theatre, Ohio Shakespeare Festival, Beck Center for the Arts, Lakeland Civic Theatre, and Blank Canvas Theatre.
Roberta McLaughlin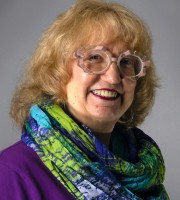 Roberta has been singing onstage since her ballet teacher realized that she was a far better singer than she was a dancer. In sixth grade, she appeared in her first play, "The Ransom of Red Chief," Her first role in a musical was that of Ado Annie, in a high school production of Oklahoma. She sang (and played) at the 9:30 Sunday night guitar mass in college. She served as a cantor at St. Angeles in Fairview Park. Roberta has appeared at Huntington Playhouse, Beck Center, Clague Playhouse, and Near West Theatre. She has been performing for more than 50 years. Roberta began singing at Unity in 1995 and became a regular singer for Unity Church of the Crossroads, where she sang twice a month for almost 20 years. She began performing at USC in 1999 and appreciates being accompanied by the talented musicians of the music team at USC. Her greatest pleasure, she says, comes from singing to inspire.
Kate Michalski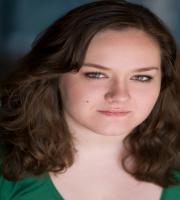 Kate Michalski is a local actor and singer who has performed all over Northeast Ohio. She has appeared at Cain Park, Blank Canvas Theatre, Playhouse Square, French Creek Theatre, Cassidy Theatre, and more. Kate holds a BFA in Musical Theatre from Point Park University.