Our Sunday Service is at 11 a.m. Join us in person or via livestream! 
Please click here for livestream options.
Meditation before Sunday Service, 10:35 - 10:45 a.m.
Youth and their families are welcomed to the Spirit Room on Sundays at 11 a.m. on the second through the fifth Sunday of each month. Families can stay for the Opening Circle before joining Sunday Service in Unity Hall. The first Sunday is a multigenerational service, and children are invited to attend Sunday Service with their families.
After Sunday Service, Prayer Chaplains are available in the Sanctuary to pray with you one-on-one. Join us for Coffee and Fellowship in the Community Room. Donations of baked goods or store-bought goodies (cookies, brownies, donuts) are always welcome.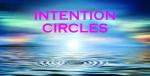 You can join our Intention Circle every Sunday at 7:30 p.m. on Zoom. Click on the graphic for more information.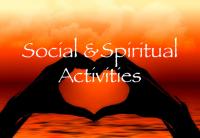 We are more than a Sunday Service and Sunday activities! Click on the graphic to look at our special events and ongoing activities!
​
Our March theme is "Health"

Rev. Karen Shepherd returns on March 26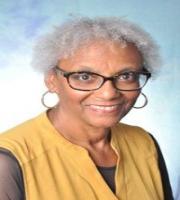 We welcome back Rev. Karen Shepherd on March 26 to wrap up our Health theme. The title of her message is "The Unity Approach to Health & Wholeness."
Rev. Karen Shepherd began her life-long study of yoga and metaphysics as a teenager. Her studies led her to become a Prayer Practitioner in 2002 and a Licensed Unity Teacher in 2007. She enrolled in the Unity Urban Ministerial School in 2012 and was ordained in 2014. She received approval from the Board of Trustees of Unity Worldwide Ministries to operate her Unity Good Shepherd Ministries as an Alternative Unity Ministry. Rev. Karen is active as a guest speaker, workshop leader, and wedding and funeral officiant in local Unity ministries.
Spiritual Practice for the Upcoming Week: Following in the footsteps of Myrtle Fillmore, during your times in meditation, go to all the centers of your body and speak words of Truth to them just as Myrtle did. Ask them for any forgiveness you may have for saying anything that was not aligned with the Truth of your being.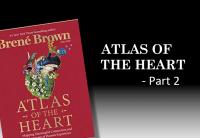 Atlas of the Heart, Session 2, meets after Sunday Service. Click on the graphic for details.
Youth and Family Ministry
In March, our YFM will focus on letting go in preparation for Easter.
March 5: The first Sunday is a multigenerational service, and children are invited to attend Sunday Service with their families.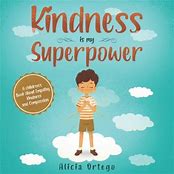 March 12: Let go of complaining with a Storyline Online book Snappsy the Alligator by Julie Falatkor.
March 19: Let go of unkindness with the book Kindness is My Superpower by Alicia Ortego. Available on Amazon.
March 26: Let go of fear with a Storyline Online book, I'm Scared; You're Scared, by Seth Meyers.
For more information on Storyline Online books, visit https://storylineonline.net.
YFM now offers a break out for our Uniteen age group (grades 6 - 8). On the second and fourth Sundays of each month, they will break away from the group. Their first project is reading the novel Seedfolks by Paul Fleischman.
Coming in April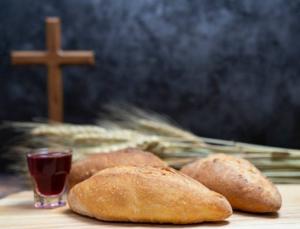 Good Friday
Friday, April 7
Please click on the graphic for information on Good Friday Services.

On April 2, Palm Sunday, Rev. Paul Hasselbeck is our Sunday Speaker.
On April 9, Michele Coles will lead our unique Easter Flower Service.
Archives
You will find video archives of past Sunday Services on our Facebook page and YouTube page.
On Facebook, our Sunday Service archives show immediately. Enter "Sunday Service" in the search bar at the top of the page. Visit our Facebook Page.
On YouTube, our Sunday Service archives are shown immediately on YouTube. Enter "Unity Spiritual Center Westlake" in the search bar at the top of YouTube.com. Archives appear on our YouTube page later on Sunday and are in date order. Visit our YouTube Page.