Our Unity Youth and Family Ministry strives to:
*Offer that vital opportunity for our young people to nurture and explore the spiritual aspects of their lives.
*Promote spiritual self-discovery with our youth and their families.
*Create an atmosphere of safety conducive to learning and growth.
*Add a stimulating curriculum and creative self-expression.
*Encourage friendships and supportive relationships.
How we do this:
*We provide a safe, non-judgmental atmosphere. This allows for a warm and loving experience for our youth and families. 
*We offer a broad base of adults who work with our YFM program. This demonstrates the philosophy that "it takes a village to raise a child." To create a safe space for your child, we require background checks for everyone serving our Youth and Family Ministry Team.
*We practice universal truth principles as a way of life. We honor and value the uniqueness of each child who enters our sacred space.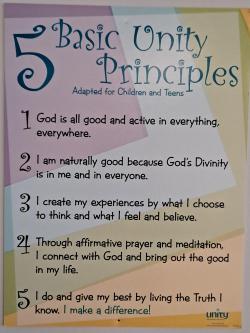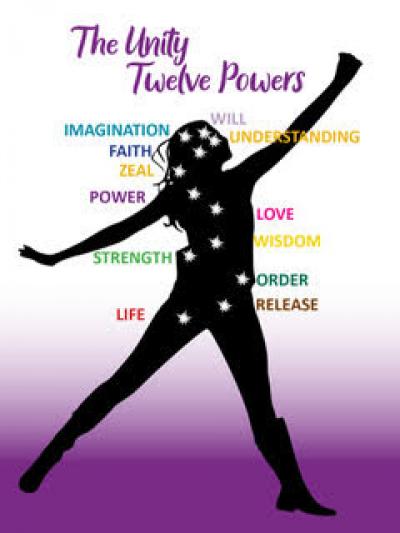 As our youth grow, they develop a deeper understanding of Unity's Five Basic Principles and Twelve Powers. Our YFM program provides them with a safe setting of support, companionship, and fellowship to explore these principles.
Affirmative Prayer for Wholeness in Our Youth & Family Ministry
We enter into the flow of Divine Abundance as we bring to mind the Youth & Family Ministry of Unity Spiritual Center Westlake. We know in Truth that abundance is present in this ministry, for it has endured for many decades. Even now, young people who participated as young children have returned to help.
We are open to new possibilities for the YFM. We are open to new leadership, more teachers and staff, and deeper support from the congregation.
We recognize that this ministry is the incubator for the spiritual seekers and Truth students of the future. We recognize that the loving Presence of God permeates every aspect of it. Every child, parent, teacher, helper, and leader is divine, and we recognize the profound value of their efforts.
We affirm an abundance of new leadership, new ideas, and vibrant energy for our Youth and Family Ministry. We see it Whole and Healthy in every way. We appreciate the gift of children in our spiritual community and dedicate ourselves to their nurturing.
Amen