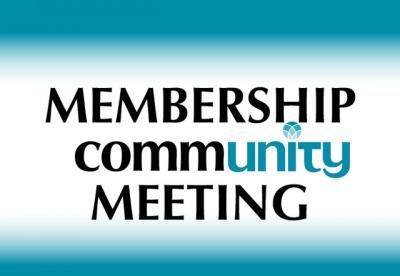 Sunday, February 5, 2023 at 12:30 PM
ANNUAL MEETING 2023
The Board of Trustees of Unity Spiritual Center invites you, as a member of USC, to attend the 2023 Annual Membership Meeting. At this meeting, you will be asked to vote for new members of the Board of Trustees. Board members whose terms end in 2023 are Shannon Hoff Smith and Brian Nelsen. Candidates running for the Board this year are Pattie Mayher and Donna Metzger. You will be asked to approve the minutes of last year's Annual Membership Meeting, as well as this year's Financial Report. There will also be votes for the 2023 Nominating Committee and Endowment Committee.
The Board of Trustees will also be presenting several proposed amendments to our bylaws for review, discussion, and vote for approval from the Membership.
We hope you will plan to attend the 2023 Annual Membership Meeting being held in Unity Hall.  It will be very informative, as great things are happening at USC!  Attendance will give you the opportunity to participate in the affairs of Unity Spiritual Center by asking questions and voting your conscience. 
Wishing you a happy, healthy and prosperous 2023. 
Blessings and Love,  
Unity Spiritual Center Board of Trustees