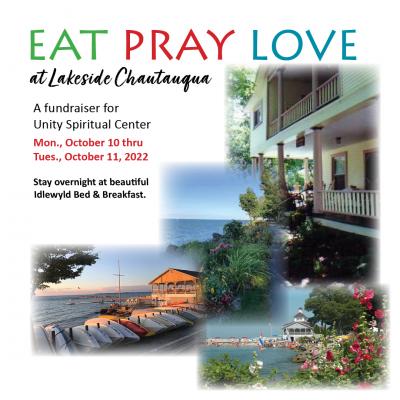 Long-time member Dan Barris has graciously offered an overnight stay at his Idlewyld Bed & Breakfast at Lakeside Chautauqua on Monday, October 10, 2022. The arrival time Monday is 11:00 a.m. Checkout on Tuesday is 4:00 p.m. 
You can enjoy all that Lakeside offers for the low cost of $125.00. All proceeds will be donated to Unity Spiritual Center. 
Included will be a Monday night pizza party with salad and dessert. Tuesday morning you will enjoy Dan's All You Can Eat gourmet breakfast. 
There are 14 bedrooms with different bed sizes. Most rooms can accommodate two people. Three first-floor bedrooms are available. All linens are provided. 
For more information and photos, please visit https://idlewyldbb.com.
Reservation deadline was extended to September 30, 2022.
Reservation are required with a deposit of $50.00.
Two-step reservation process:
1 - Click on the Register Now button below to pay the deposit.
2 - Contact Sandy Liegl at 440-476-6524 for room selection.