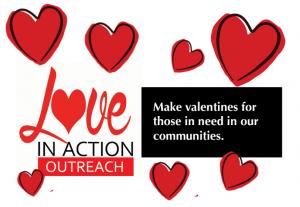 Have a Heart!
Make a Heart!
Give a Heart!
Thursday, January 26, and Saturday, January 28.
10:30 a.m. until about 1:30 a.m.
Help our Outreach Team create valentines to share with our community. We will be making valentines in the Spirit Room during the times shown above. All materials will be provided.
In February, the valentines will be available to the congregation for sharing. Please leave them at your neighbors, doctor's office, library, rec center, or any other place where a person might benefit from a word of love from Unity Spiritual Center Westlake.
For more information, please see Linda Szulc or email her at lbszulc@yahoo.com.